– a.k.a. higher education administration – after wrapping up a Visiting Assistant Professor of Writing contract, wherein I realized that educating students on professionalism was truly my calling. My transition led me from the Northeast to Florida's Suncoast, where I have been fortunate enough to find my home at the University of South Florida Sarasota-Manatee.
Not knowing what to expect from my first FloridaACE conference, and having only seen (a version of) Miami when playing Grand Theft Auto: Vice City or bingeing CSI: Miami, I decided to go in with open expectations. After all, these were my new colleagues – an even broader cohort than the one I already shared on the West Coast.
Although the days, much like any exceptional conference, were filled with engaging and frequently enlightening presentations, the down time was where this experience truly came alive. The lighthearted, down-to-earth atmosphere of the conference afforded its participants a level of comfort I had not felt in (non-Career Services) academic conferences, and when that comfort mixed with hot Miami nights and a cocktail hour or dancing, all of a sudden, we were all on top of the world.
All of this personally culminated in an amazing tour of South Beach's nightlife on the eve/day of my birthday, June 24. I had the time of my life with colleagues I just met literally less than 48 hours earlier, and we celebrated like we had been friends for years.
During the final excellent breakfast of FloridaACE 2016, after only two hours of sleep, I felt tired but elated. My year of transition was capped by a magical meeting of the minds in one of the coolest cities in our country. My notebook was stuffed with awesome ideas,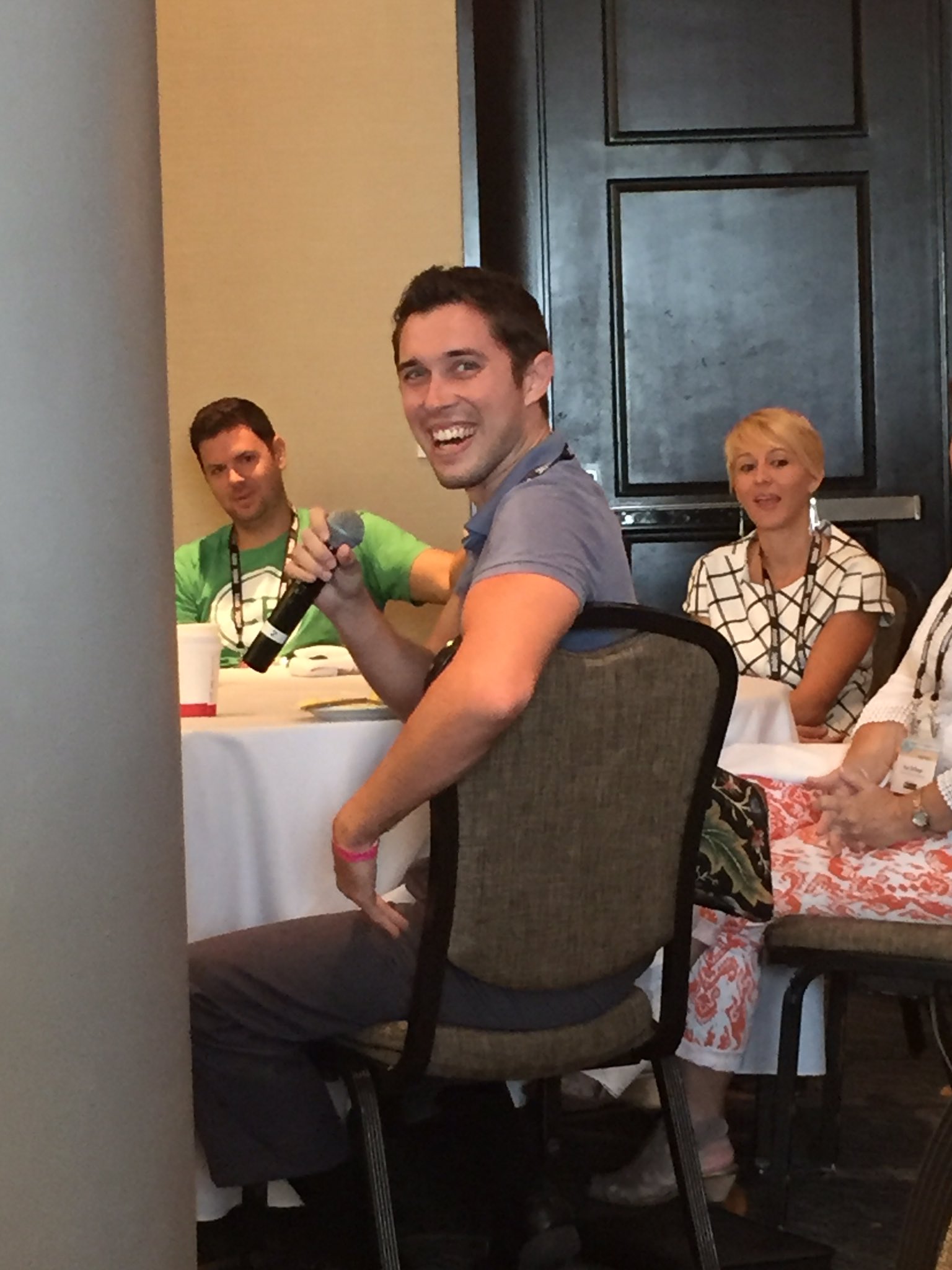 my phone was updated with several important new contacts, and Miami was a symbol of promise – all these new experiences were exactly what I had hoped for, and more were on the way. The Dark Side never seemed so sunny.
Ben Heins – Internship Coordinator, Career Services
University of South Florida Sarasota-Manatee